EDUCATION
1999 Kansas City Art Institute, Missouri, BFA in Photography & Ceramic Sculpture
2002 Milton Avery Graduate School of the Arts at Bard College, MFA in Photography
2010 School of Visual Arts, Master of Professional Studies, Digital Photography


SOLO EXHIBITIONS
2012 Raïssa Venables, Kunstverein Speyer, Germany
2011 Rendered Visible, Galerie Rothamel, Frankfurt, Germany
2010 All That Glitters, Galerie Wagner + Partner, Berlin, Germany
Raïssa Venables, B.A.T. Campus Gallery, Bayreuth, Germany
A New Perspective of Wahnfried, Richard Wagner Museum, Bayreuth, Germany
Raïssa Venables, Galería Matthias Hauser, La Coruña, Spain
2009 Raïssa Venables Photography, Klaudia Marr Gallery, Santa Fe, New Mexico
Raïssa Venables Fotografie, Galerie Rothamel, Erfurt, Germany
Raïssa Venables Fotografie, Galerie Rothamel, Frankfurt am Main, Germany
2008 Maybe Too Lofty, Galerie Wagner + Partner, Berlin, Germany
2007 Raïssa Venables, Kunstverein Grafschaft Bentheim, Neuenhaus, Germany
Raïssa Venables, Samuelis Baumgarte Galerie, Niederwall, Germany
In the Guest House, Roswell Museum and Art Center, New Mexico
Raïssa Venables, Kunstverein Ludwigshafen, Germany
Raïssa Venables, Städtische Galerie Waldkraiburg, Germany
2006 Raïssa Venables: Digitale Fotografien, Kunstverein Ulm, Germany
Raïssa Venables: New Works, Galerie Herrmann & Wagner, Berlin, Germany
2005 Intimacies, Jersey City Museum, NJ
2004 Claustrophobia, Galerie Sphn, Berlin, Germany
2003 Opened Rooms and Other Vessels, Joseph Nease Gallery, Kansas City, MO


SELECTED GROUP EXHIBITIONS
2012 I am Not Interested in Reality, Galerie Wagner + Partner, Berlin, Germany
GOD + CO, Galerie Rothamel, Frankfurt, Germany
2011 Breitseite – Im Fokus: Raum, villaMERKEL|BAHNWÄRTERhaus, Esslingen, Germany
Things Are Queer: Highlights of Art Collection UniCredit, MARTA Herford Museum, Germany
Herein!, ART FOYER of the DZ-Bank (Art Collection), Frankfurt, Germany
2010 The Adventure of Reality, Kunsthal Rotterdam, Netherlands
Thinking Photography: Five Decades at the Kansas City Art Institute, Nelson-Atkins Museum of Art, Kansas City
Realism - The Adventure of Reality, Kunsthalle der Hypo-Kulturstiftung, Munich, Germany
Realism: The Adventure of Reality, Kunsthalle Emden, Germany
2009 The Inner Eye: Interiors of Contemporary Art, Kunsthalle Tübingen, Germany
Radius: Emerging Artists from Connecticut and Southeastern New York, Ridgefield, CT
One Step Beyond Reality, Galerie Wagner + Partner, Berlin, Germany
2008 The Brand New Deal, Caren Golden Fine Art, New York, NY
Real: Selections from the Collection from the DZ Bank Art Collection, Städel Museum, Frankfurt, Germany
Photos and Phantasy: Selections from The Frederick R. Weisman Art Foundation, Carnegie Art Museum, CA
2007 R.A.I.R. Works 40, 516 Arts, Albuquerque, NM
Roswell Artist-In-Residence Program 40th Anniversary, RMAC, New Mexico
The Eclectic Eye: Pop and Illusion – Selections From The Frederick R. Weisman Art Foundation,
Colorado Springs Fine Arts Center, CO
Frozen Moments, Galerie Christa Burger, Munich, Germany
2006 Photos and Phantasy, The Frederick R. Weisman Art Foundation, Los Angeles, CA

PUBLIC COLLECTIONS
Germany
DZ-Bank, Frankfurt a. M
HypoVereinsbank (UniCredit Bank), Munich
Kunsthalle in Emden
Staatliche Kunstsammlung Dresden
Städel Museum, Frankfurt a. M
Switzerland
UBS
United States
Anderson Museum of Contemporary Art, New Mexico
Jersey City Museum, New Jersey
Nelson-Atkins Museum / Hall Family Foundation, Kansas City, Missouri
Progressive Art Collection, Mayfield Village, Ohio
Weisman Foundation, Los Angeles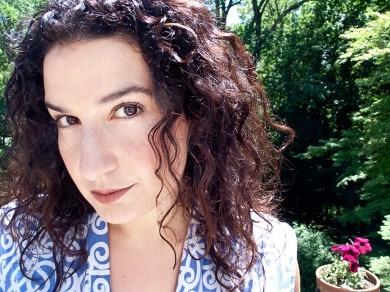 Raïssa Venables
Geboren in New Paltz, New York

AWARDS/HONORS
2010 British American Tobacco Exhibition and Catalog Award, Germany
2009 Radius: Emerging Artists from Connecticut and Southeastern New York
Juried Exhibition Sponsored by The Aldrich Museum of Contemporary Art, CT
2007 Roswell Artist-In-Residence Program, New Mexico
2005 Lower Manhattan Cultural Council, LMCC/Workspace 120 Broadway, New York
2004 Galerie Sphn Artist-In-Residence Grant, Berlin, Germany
Andrew Rhodes Fund for Young Artists, Awarded by the Visual Arts Foundation

MONOGRAPHS / SOLO EXHIBITION CATALOGS
2010 Raïssa Venables. BAT CampusGalerie Exhibition, British American Tobacco, Germany
Essay by Ulf Erdmann Ziegler.
2006 Raïssa Venables. Kunstverein Ulm. Monograph from Hatje Cantz Verlag.
Essays by Matthias Harder and Monika Machnicki. Interview by Lori Waxman.
OTHER BOOKS & CATALOGS
2012 Corporate Collections, Conzen, F. and Salié, O. DAAB Publishing p 109
2011 Things Are Queer: Highlights of Art Collection UniCredit, MARTA Herford Kerber Verlag p 138-139
2010 Realismus, Das Abenteuer der Wirklichkeit (Realism: The Adventure of Reality),
Essays by Christiane Lange and Nihls Ohlsen. Hirmer Verlag, p 77 & 88.
2008 The Belnord: One Building, Two Hundred and Thirteen Homes, Julian Calder Publishing, p 50-51.
Real: Photographs from the Collection of the DZ Bank, Hatje Cantz Verlag, Cover, p 112-113.

Biographical Narrative of Rassa Venables
She received an MFA degree in Photography in 2002 from the Milton Avery Graduate School of the Arts at Bard College, an MPS in Digital Photography from the School of Visual Arts in 2010 and a BFA from the Kansas City Art Institute in 1999. Venables has had numerous solo exhibitions at such art institutions as the Jersey City Museum, the Roswell Art Museum and in Kunstvereinen throughout Germany. Her work has also been part of many group exhibitions at museums including the Nelson-Atkins Museum, the Emden Museum, the Marta Herford Museum and the Städel Museum. Venables has been an artist-in-residence at the Lower Manhattan Cultural Council and the Roswell-Artist-In-Residence Program in New Mexico. She is represented by Gallery Wagner + Partner in Berlin and Galerie Rothamel in Frankfurt.
Hatje Cantz Publishers released a monograph titled Raïssa Venables in 2006 and the British American Tobacco company of Germany sponsored an exhibition and catalog in 2010. Venables currently lives & works in Pleasantville, NY and teaches
photography to BFA candidates at the School of Visual Arts in Manhattan.